Bethany Cares, Inc.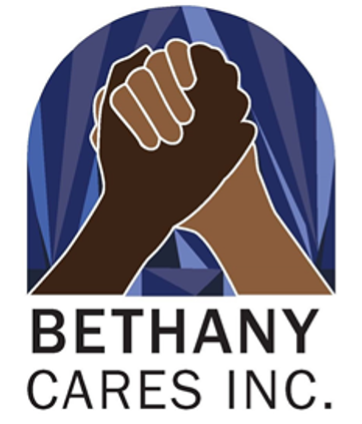 Bethany Cares, Inc (BCI) is a nonprofit community development organization initiated through Bethany Baptist Church in March of 2001.
Spearheaded by Dr. M. William Howard, former pastor of Bethany, BCI was founded shortly after Dr. Howard's tenure began at the church. As a community development corporation, BCI was created to advance the social, economic and physical well being of individuals living in the vicinity of Bethany Baptist Church, the Newark community at large, and beyond. BCI enhances the church's outreach capacity by serving families and young people from all walks of life.

OUR MISSION
Bethany Cares Inc, has two major purposes: (1) To help enrich the lives of community residents within the surrounding area by promoting community and economic development; and (2) To provide housing, community services, job training and other activities that will lead to the improvement of the community infrastructure, standards of living and quality of life.

- - - - - - - - - - - - - - - - - - - - - - - - - - - - - - - - - - - - - - - - - - - - - - - - - - - - -
Registration for the 2021 Freedom School is NOW OPEN!
Dear Parents and Scholars,
Thank you for your interest in Bethany Cares Inc. Freedom School for the summer 2021. We are very excited about serving our families for our Fourteenth consecutive year.
For 2021, we will only accept a maximum of up to 60 new and returning scholars K-5 and there will be FREE OF COST Before and aftercare. Program dates are July 6, 2021 – August 6, 2021.
Please take a moment to carefully review our Freedom School program description, fees, mandatory program dates and parental obligations. Of course, we will be more than happy to address any questions you have. Applications will be made available online or by emailing .



OUR THEME THIS YEAR IS "I CAN MAKE A DIFFERENCE BECAUSE I AM RESILIENT."
All the best for a successful Bethany Cares Inc. Freedom School summer!

Best Regards,
BCI Administration
Bethany Cares Inc., Freedom School
Application Information
Bethany Cares Inc. Freedom School Program Description: The Bethany Cares Inc. Freedom School is a summer literacy program with a focus on culture, social action, family and parental involvement. Children begin each day in a 30-45 minute Harambee!--a call to order of chants and cheers--that is used to energize participants every morning, make announcements for the day and highlight one book and grade for the day with scholars and visitors taking turns reading out loud to participants. The day is then broken into an integrated reading curriculum based on grade. Scholars participate in interactive reading and are strongly encouraged to keep abreast on current events throughout their community and the world. These endeavors often require our scholars to participate in a variety of events such as community voter registration barbeques, community greening, and refurbishment of the Freedom School mural, health care advocacy and facilitation of parent meetings demonstrating health and wellness activities.
The daily schedule is as follows:
8:30-9:00 a.m. Breakfast
9:00-9:30 a.m. Harambee!
9:30-11:00 a.m. Reading curriculum
11:00-11:15 a.m. Break
11:15-12:15 a.m. IRC Pt. 2
12:15-12:30 p.m. Drop Everything and Read
12:30-1:40 p.m. Lunch
1:40-3:30 p.m. Introduction to S.T.R.E.M
3:30 Dismissal
Parental and Scholar Obligations: Mandatory biweekly parent meetings and a full commitment is required from both parents and scholars in order to participate. We do allow up to 3 absences for personal issues or illnesses with a note. After 3 absences we are unable to hold your scholars' space and the slot will be given to another scholar on our waiting list. Parent meetings are also another mandatory component to Freedom School. While we realize your time is valuable, we are committed to providing vital information that will help both you and your scholar in a mental, social and educational way that will assist in uplifting yourself and your community. Our 1st parent meeting will occur Saturday morning from 10:00am-11:00am, Date to be Determined. Parent meetings are now held every other week. As such, parents or a representative must attend all three meetings. Meetings will consist of many different topics such as health care, local community issues, advocacy tools, health and nutrition (with your scholar as the hosts and presenters) possible job information, but mainly updates about program activities. We like to think of Freedom School as a family and welcome any suggestions for meetings.
Application Due Dates: Applications will be available from May 10, 2021 via BCI's new website www.bci-newark.org or via email at Applications can be dropped off at the Bethany Cares office between the hours of 8am-4pm or completed online. Please make sure you include a recent copy of the scholars' report card, as data is anonymously used for program scheduling, reporting and analysis. Any incomplete applications will be rejected. Any scholars not accepted into the program will be placed on a waiting list. The Deadline for Application is Thursday, June 18, 2021.
Selection Process: Due to program changes BCI is no longer partnered with Children's Defense Fund. We do however maintain our dedication to literacy and social action. BCI's curriculum has been reformatted to include math, history, language arts, and some science. Our main objective is to expose scholars to material they may have briefly touched upon in school or have not been introduced to at all. Through our dynamic curriculum changes we strive to push our young scholars to increase their awareness and knowledge base.

Program Acceptance: Parents will be notified of their child's acceptance by June 21, 2021.