VOTING INFORMATION FOR BETHANY BAPTIST CHURCH MEMBERS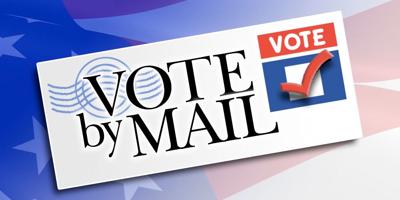 VOTING INFORMATION FOR BETHANY BAPTIST CHURCH MEMBERS
WE ARE ASKING ALL BETHANY MEMBERS TO PLEASE VOTE IN THE PRESIDENTIAL ELECTION, TUESDAY, NOVEMBER 3, 2020. IT IS IMPERATIVE THAT WE EXERCISE OUR CIVIC DUTY.
VOTER REGISTRATION
If you are not registered to vote, the last date to register is October 13

th

.
There is no same day registration.
You may register on line at the N.J. Division of Elections. Follow instructions

on the screen.

. You must enter your Driver's license number on the screen, or a Social Security Number. You may also contact the Essex County Clerk for a registration form at 973-621-4921, or 4922

.
Prudential Center in Newark will host a Registration Drive on September 22

, 2020

. The Center will also be the super voting center for people who want to vote on Nov 3

rd

.

and

do not have mail in ballots.

Prudential Center will also have drop boxes for mail-in ballots on November 3

rd

.
MAIL IN BALLOTS
Because of the COVID Virus

mail in

ballots are

supposed to be

mailed out starting

September 27

th

.

As soon as you receive your ballot, please fill it out immediately. Any member needing information, or assistance in comp

leting the mail-in-ballots, or delivering a ballot to the drop boxes

, please

contact the church office and leave your name and phone number with Ms. Alice Person, or Ms. Brenda Galarza. You will receive a call from

a volunteer

to assist you.
The earlier you complete your ballot, the better. You can mail it

, however

the drop boxes are faster because they will be emptied every evening. The Post Office, if overloaded with

ballots

,may

not be able to deliver before November 3

rd

.
Drop

boxes

for

mail in ballots

will be secured

at various locations (to be announced)

with cameras

. T

he ballots will be picked up every night at 8 p.m.
You can only vote once. You cannot submit a mail-in ballot and go to the poll to submit a provisional ballot. That is illegal. The Board of Elections will check all ballots.

All polling place s will be open from 6 a.m. to 8 p.m. for anyone who has not received a mail in ballot.
Nursing home residents can use the nursing home address, or their home address. Some residents prefer to receive mail

-in

ballots

from

their home address.
H

omeless population

s

can register at the Hall of Records. The home address would be the shelter they are residing in.
Soldiers deployed may request overseas ballots

by

Septemer

18

th

, via email.
Any voters whose signatures may have changed, (many seniors due to strokes,

or health

issues) please get a form from the Essex County Clerk's office and fax your signature in.
All votes will start to be tabulated ten days before Election Day.
POLL WORKER ARE DESPERATELY NEEDED. YOU WILL BE PAID FOR YOUR SERVICES. FOR HIRING AND TRAINING BY THE BOARD OF ELECTIONS., PLEASE CALL 973-621-5072.
THE ELECTION COMMITTEE