Homecoming and Revival 2020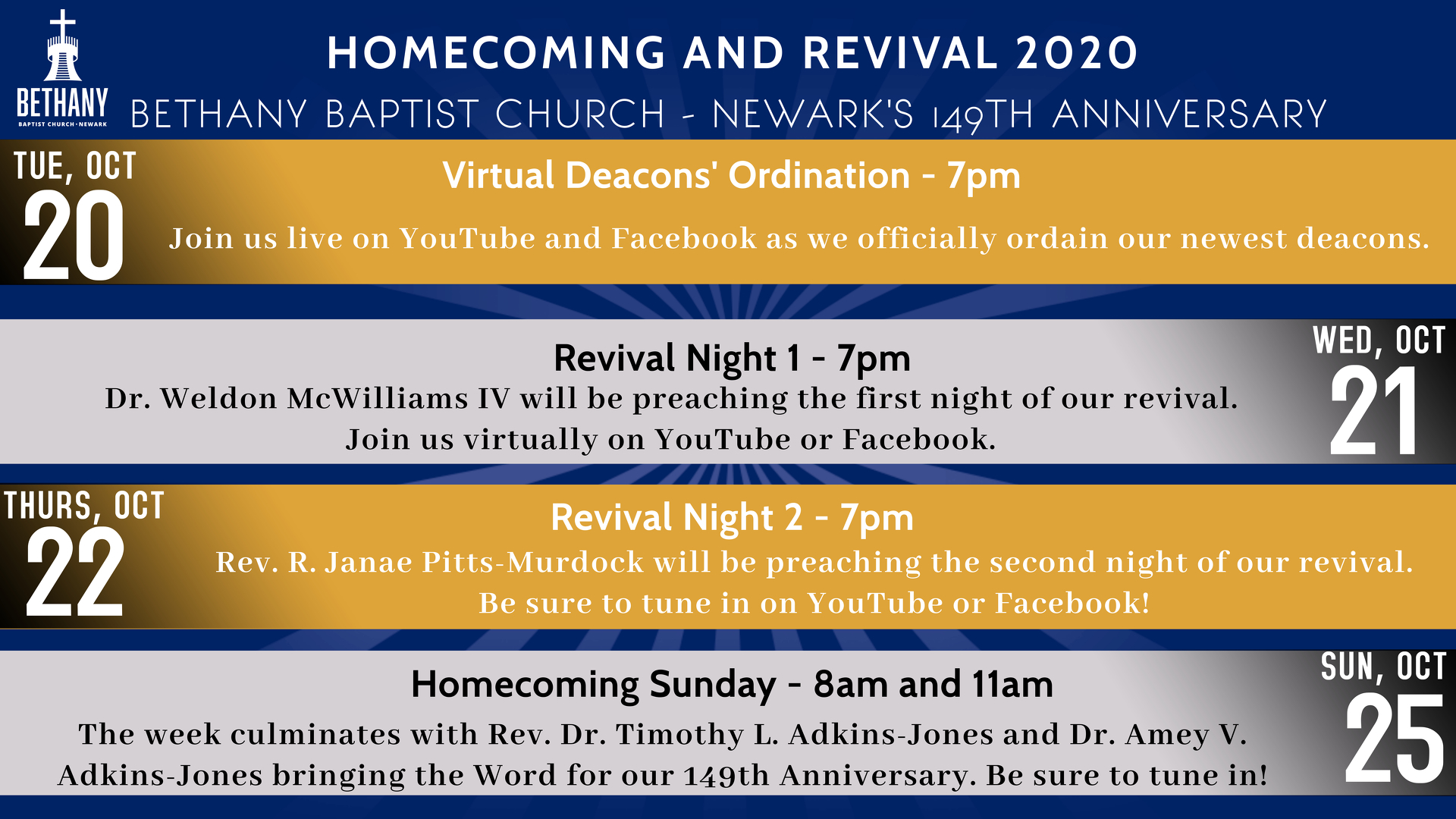 Bethany family and friends, join us as we celebrate 149 years of recruiting, equipping, and deploying witnesses for Christ. As always, the week leading up to Homecoming Sunday will be eventful, starting with our Virtual Deacon Ordination Service, followed by our Homecoming Revival, and finally culminating with Homecoming Sunday, October 25, during which a word will be preached at both 8:00 and 11:00 from Rev. Dr. Timothy L. Adkins-Jones and Dr. Amey V. Adkins-Jones.
Be sure to mark your calendars because you certainly don't want to miss this, even as we anticipate celebrating 150 years of ministry in the year ahead.