Our Senior Pastor - Rev. Timothy L. Adkins-Jones, PhD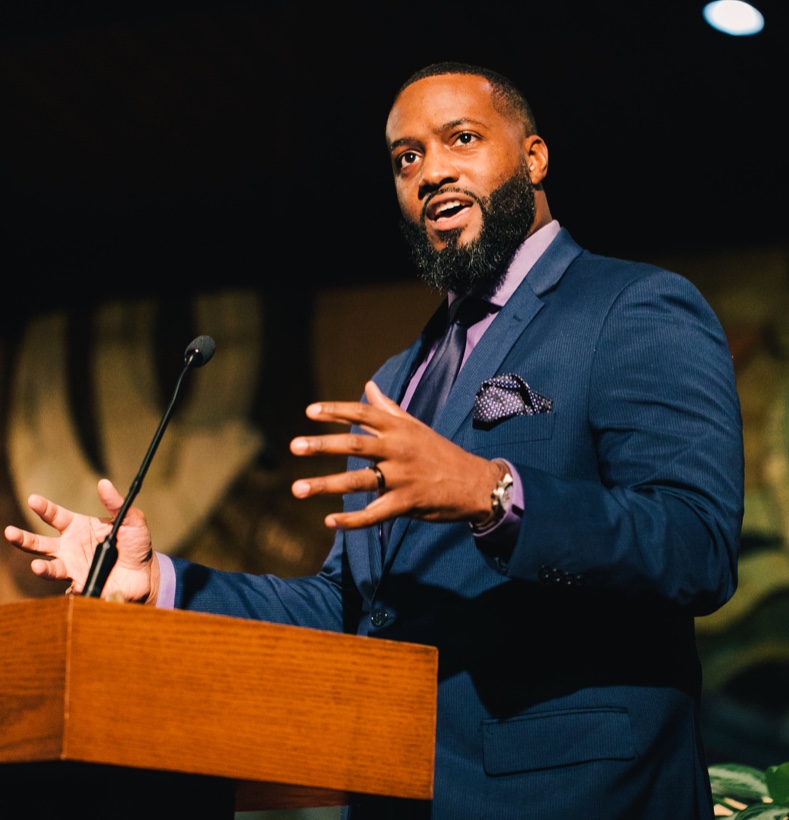 Reverend Timothy Levi Adkins-Jones, PhD
Senior Pastor
Rev. Dr. Timothy Levi Adkins-Jones is the Pastor of the historic Bethany Baptist Church in Newark, New Jersey. A son of the church, Rev. Dr. Adkins-Jones was led to faith in Christ at an early age by his grandfather, the Rev. Leroy Jones, at Pilgrim Journey Baptist Church in his hometown of Richmond, Virginia. Before being called to Bethany, Rev. Dr. Adkins-Jones faithfully led congregations in Massachusetts and Connecticut, building a young legacy of community activism and Christian service. He gladly serves as part of the Clergy Caucus for Faith in New Jersey, a non-partisan, multi-faith organization seeking social and economic change through policy and relationships.
Embodying the best of the Black preacher-scholar tradition, Rev. Dr. Adkins-Jones holds the PhD in Practical Theology with a Homiletics concentration at Boston University. He also holds a BA in Psychology from Amherst College, and an MDiv from the Boston University School of Theology. A sought-out lecturer and speaker across the nation, Rev. Dr. Adkins-Jones has taught courses in homiletics and polity as an Adjunct Professor at Yale Divinity School and Union Theological Seminary, was featured on the "For Your Soul Sunday" Broadcast on SiriusXM UrbanView, and continues to serve his alma mater Amherst College as the Graduate Fellow for the Hermenia T. Gardner Christian Worship Series, a bi-semester worship celebration of the Black Church tradition.
Dr. Adkins-Jones is a member of Kappa Alpha Psi Fraternity, Inc. He is also the proud husband of Dr. Amey Victoria Adkins-Jones and the father of four loving and amusing souls - Sofia, Ezekiel, Isabella, and Judah Nwa' - who keep him young and busy.
To request Rev. Dr. Timothy L. Adkins-Jones as a speaker for your engagement, please use the following link: Request Dr. Adkins-Jones for a Speaking Engagement